Directwest works with a Saskatchewan moving company that does business in a highly competitive space. Trust and dependability are required to develop a track record of success to reach their target clients.
The customer recognized the need to be found more frequently on search engines when homeowners or businesses are planning their move. They also wanted to raise awareness of their brand and create a noticeable increase in business as a result of their marketing efforts.
To meet their objectives, we developed a visually appealing multi-platform program, taking advantage of the benefits of both Search Marketing and Digital Billboards.
Search Marketing was introduced in year one to help them be found online when their services were searched for. This was a key driver in a 54% increase in website sessions.
In year two, the Search Marketing campaign was augmented with a Digital Billboard campaign, and that campaign helped create an additional 16% lift in website traffic.
A combination of both advertising products maximized the customer's return and ensured the results were both noticeable and impactful to their business activity.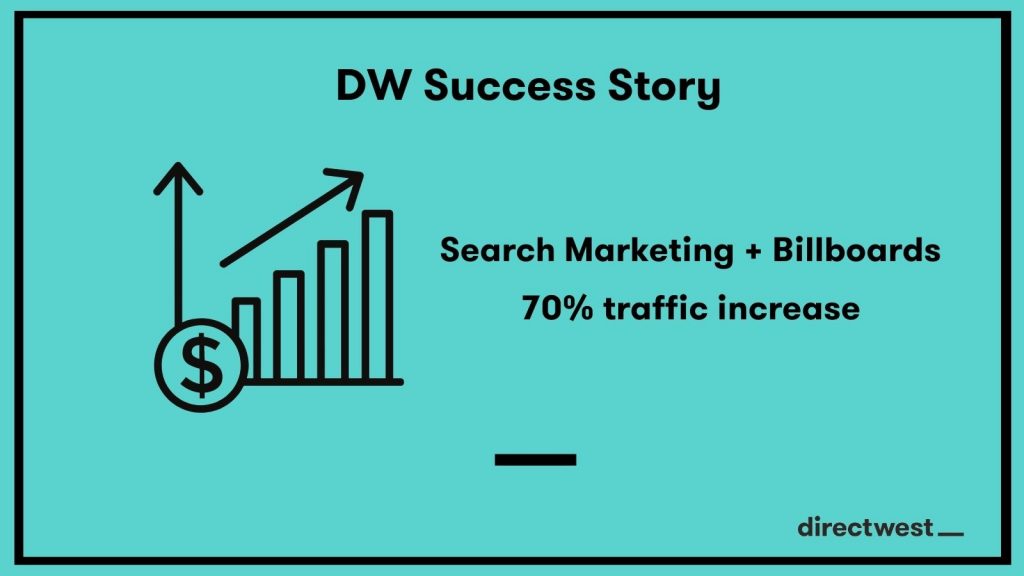 If you'd like to explore how we can use our tools to help your business be found more often, contact a Directwest Media Advisor today!