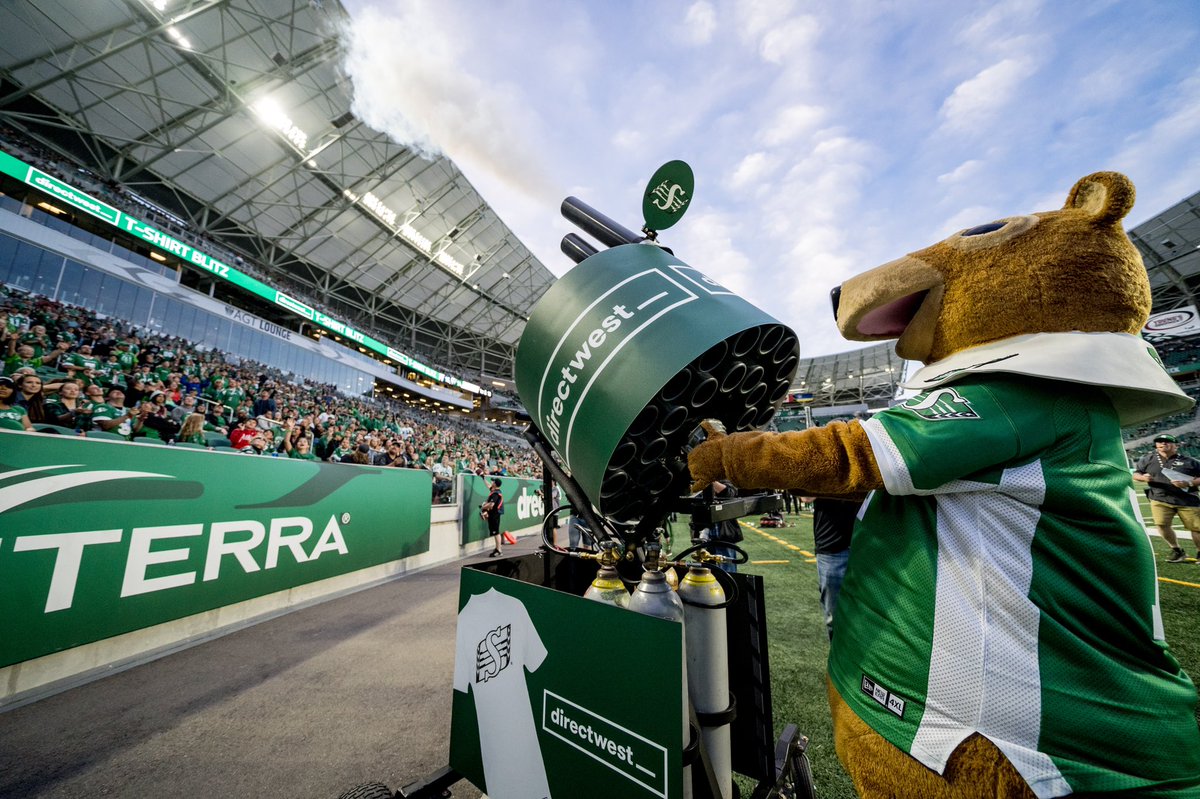 Saskatchewan Roughrider Football Club
We're extremely grateful to support such a successful professional football team from the province of Saskatchewan. The Saskatchewan Roughriders drive passion throughout our province and engage children and adults alike through player meet and greets, charitable engagements, and more.
As a proud partner, we're happy to assist the Riders in becoming a success on the field and off. We also LOVE to give back to the community, and what better way to do that then with launching our Riders x Directwest t-shirts into the stands through our Gatling Gun. The Gatling Gun comes out on occasion throughout the game so keep an eye and ear out. Go Riders Go!
Saskatchewan Rush Lacrosse
Each year, Directwest assists community organizations to better enhance the programs and initiatives they offer.  We are proud to be a supporter of the Saskatchewan Rush, a team with incredible community spirit, fueled by strong players who love their game.  This year, Directwest is working with Jeff Shattler to support the Rush and minor sports in our great province.  Jeff lives, works and plays hard in Saskatchewan, just like our employees and our customers.  We are excited to be helping him, his team, local organizations and local businesses reach their goals every day, right here at home.
Sage Hill Community Futures
Directwest was proud to partner with the Sage Hill Community Futures Development Corporation to develop marketing services for 11 Indigenous owned businesses in SK through their Indigenous Business Development Services program.   This program funded by Western Economic Diversification Canada provides early stage entrepreneurship support for new and existing Indigenous entrepreneurs in Western Canada.  It was a wonderful opportunity for Directwest to share knowledge and support new, local businesses in Saskatchewan. 
Buckets & Borders
Buckets & Borders is a non-profit community group that uses basketballs as a means to bring people together.  Directwest was proud to partner with local production company Munz Media on "The Cage", a three part docuseries that follows the tear-down, development and rebirth of a set of Regina basketball courts by the Buckets & Borders organization.  We believe in supporting local, and this series shines a light on the journey to bring a much-needed lift to the local basketball community in Regina.