We have a customer who provides vehicle repairs in a mid-sized Saskatchewan market. They know that providing the repair promptly is the key to preventing it from becoming a bigger and more expensive issue, so it's important for the business to be quickly found when vehicle owners are searching online for their service.
Directwest's team recommended using Search Marketing to funnel the right customers to the business. We implemented an ongoing search campaign using keyword and location information to regularly reach customers at the moment they were looking to buy.
12 months later, this strategy now generates an average of 81 leads and $20,000 per month for this customer. Since the campaign launched a year ago, the business estimates they have benefited from a total 975 leads, leading to $234,000 in new revenue and an estimated 2686% return on their yearly marketing investment.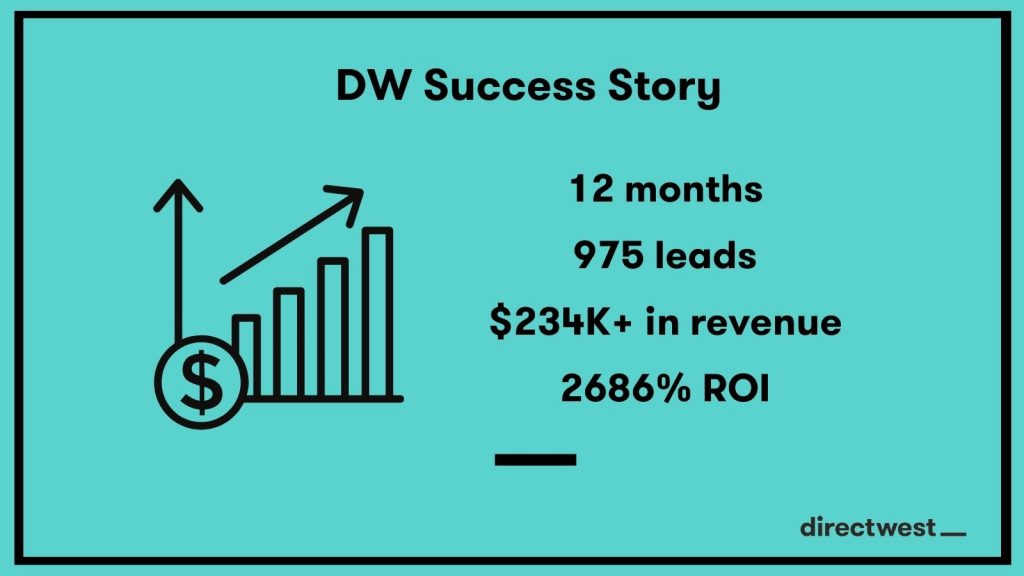 These are real marketing results for a real Directwest customer.
Contact us today to find out how Search Marketing can help you with your business challenge!