A search marketing campaign can be a great way to distinguish your business in the online world.
Recently a locally owned Prince Albert business (and supporter of the local community) turned to Directwest's Search Marketing team to increase awareness and improve website traffic through a Google search and display campaign. And the benefits were significant – in a 3 month period, the campaign drove an increase in website traffic of 124%, compared to the previous year, and is estimated to have generated over $50,000 in revenue. For this local business, that works out to a 3933% return on their marketing investment, increasing their ability to give back to the city they call home.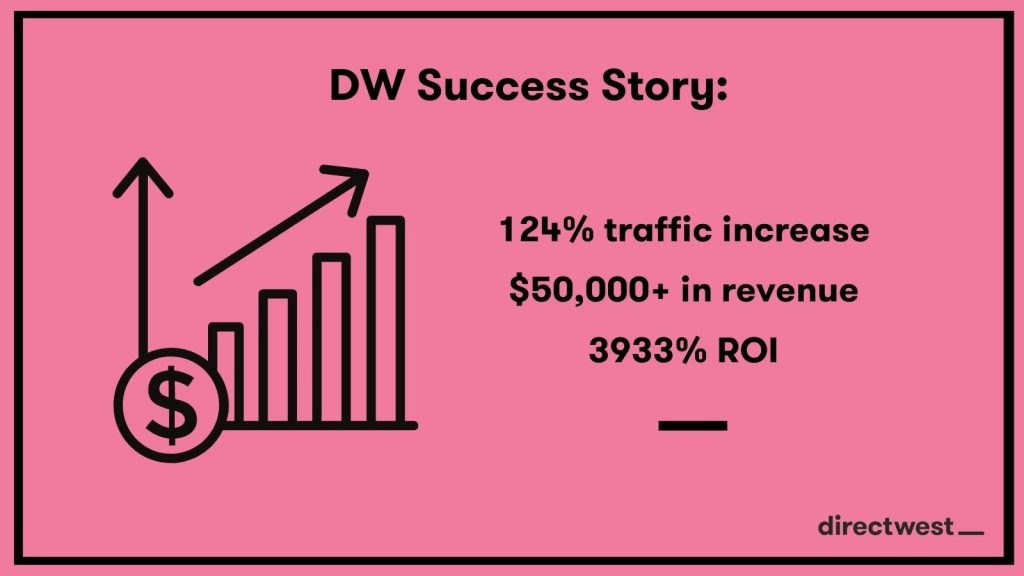 Interested in learning what a Search Marketing campaign can do for you? Contact us today!