Official Contest Rules For the Saskatchewan Rush Lacrosse Contest ("the Contest")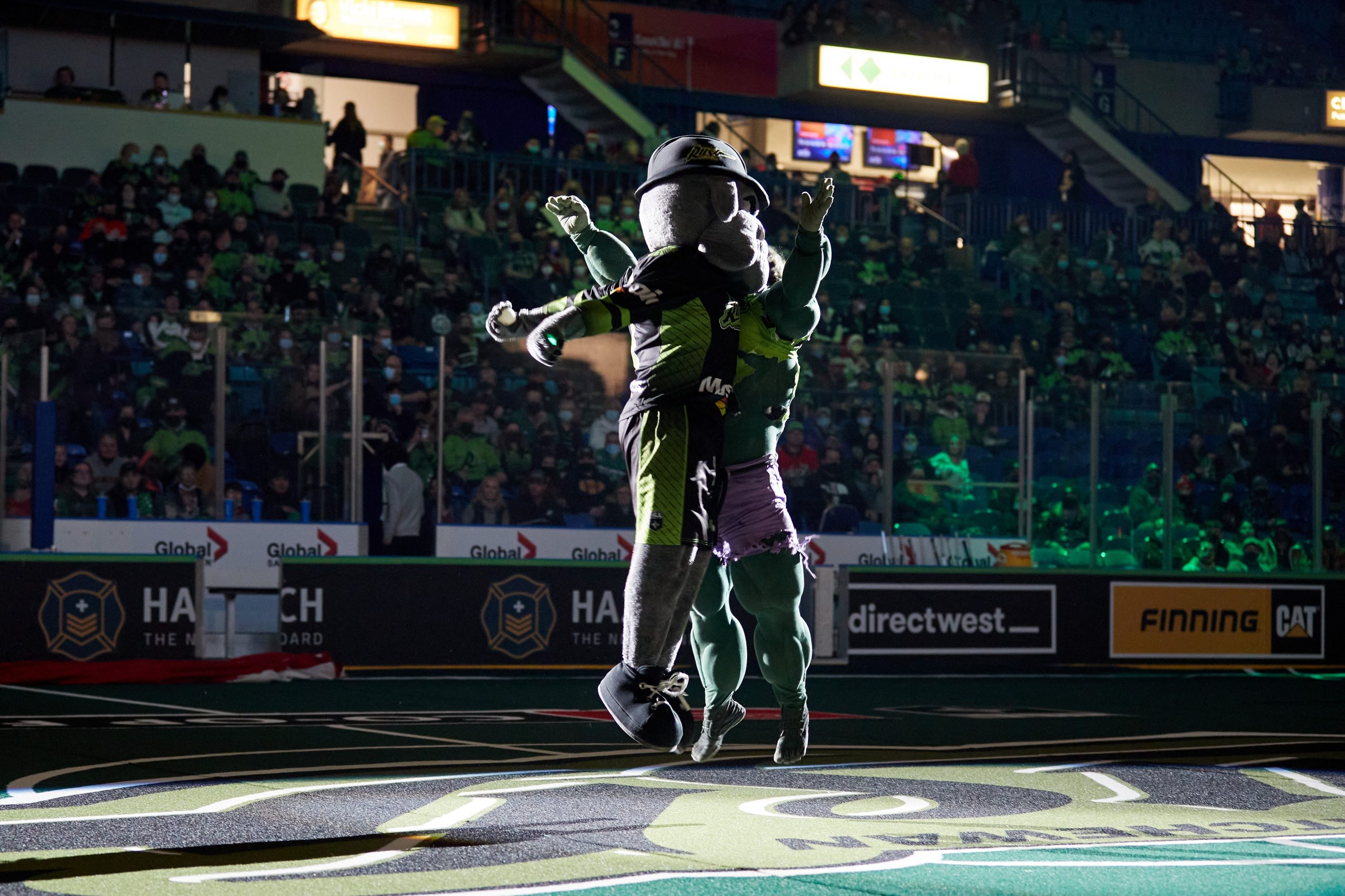 All entrants to the contest by their participation in the contest acknowledge and agree that they have read and understand the contest rules and are bound by them.
No purchase is necessary to enter the contest. Those who wish to enter the contest must like or follow Directwest's Facebook account, and publicly share the contest post for the prize being awarded each week.
Entry deadline for the contest is 8:59am on Monday, January 24, 2022. A random draw for the prize will take place at 9:00am on Monday, January 24, 2022. There is a limit of one winner for the prize.
No other communication with contest entrants will take place except with the winner selected. Winner will be contacted by private message through their Twitter or Facebook messenger account.
All prizes must be accepted as awarded. Prizes are non-exchangeable, non-transferable, and are not redeemable for cash or other prizes. Directwest retains the right to substitute any prize with another in the event the original prize offered is not available due to circumstances beyond the control of Directwest. Chances of winning each prize are dependent upon the number of eligible entries received.

There will be two (2) regular admission tickets awarded to one (1) winner for the following home game:

Saturday, January 29, 2021

Tickets and gift cards are the sole prizes being awarded. Transportation, accommodation, and other costs that may be associated with attending the event are the responsibility of the contest winner.
Tickets will be delivered via courier or can be picked up as arranged between Directwest and the winner. Winners must provide Directwest with an email address, physical address, and phone number by Tuesday, January 25 at 9:00am to guarantee delivery of all prizes prior to the events.

Inability of winners to accept or use a prize as awarded will result in forfeiture of the right to win the awarded prize.
The contest is open to residents of Saskatchewan only. Employees, including immediate family, of Directwest, SaskTel, its affiliated companies and their advertising agencies are not eligible to enter the contest or win any prize.
All prize winners agree that Directwest may use their name, voice and/or likeness without prior notice or compensation, for promotional purposes in connection with the contest in either broadcast, print or on-line forms for a period of 60 days following the prize draw.
Each prize winner agrees to indemnify and hold harmless, Directwest, its promotion agencies, their agents, officers and employees, from any injuries, accidents, misfortunes, or causes of action arising from or in connection with participation in the contest and/or the acceptance or use of any prize awarded. Prize winners accept all risks arising from use of the prize awarded and Directwest has no responsibility for such risks.
Only one person may enter any contest per entry. No "duos", groups or teams will be allowed to enter together. Any disputes, conflicts, questions or concerns regarding the contest and its prizes will be handled by Directwest, whose decisions are final and indisputable.
The contest is subject to federal, provincial and local regulations and laws. Upon winning any prize, the winner is no longer eligible to win any prize from Directwest, mysask411.com, or directwest.com within a thirty (30) day period following the drawing of the prize.
Contest entrants must use their true, legal name when entering the contest or claiming prizes and may not enter the contest or win any prize under an assumed name. A winner will be disqualified and the associated prize forfeited if they are found to have entered the contest under an assumed name or alias.
Directwest retains the right to amend these rules at any time for any reason.
Directwest reserves the right in its absolute discretion, without any liability to any contest entrant, to withdraw or modify the contest should any of Directwest systems or network be adversely affected by any virus or other similar destructive agent during the term of the contest. Directwest has no responsibility or liability for any loss or damage to a contest entrant's computer system resulting from any information that may be downloaded by a contest entrant or otherwise acquired from mysask411.com, directwest.com or any of the mysask411 social media channels. Directwest accepts no responsibility and will not be liable for entries that are not received, incomplete, lost, late, misdirected or illegible for whatever reason, including without limitation, due to computer or other system interruption, malfunction or breakdown of any kind or duration.