Google offers several powerful tools to help you optimize your website and gather valuable data about your core audience. From analyzing which content works best and user experiences on your website to your advertising campaign results, the following tools can help you identify the return on investment of your marketing activities and meet your customers' needs, as well as those of your business.
Google Search Console.
First and foremost, Search Console gives you the ability to confirm that Google is able to find and crawl your website. Once confirmed, Search Console allows you to monitor and maintain your site's presence in Google search results and gives you the tools to understand how Google sees your site so you can make improvements.
Google Analytics.
Understanding your website's data takes more than luck and chance. Analytics is a great, free tool that can show you how visitors got to your site and how they interacted with it. Analytics is also a cool way to look at the information that matters most to your business through a variety of different lenses: user demographics, geographic locations, time spent on individual pages, buttons and links clicked, and more.
Google Tip:
Not sure how to tackle Google Analytics? Analytics Academy provides free online courses and resources on Google Analytics, Tag Manager, and more! Learn about basic features such as creating an account to more advanced features like data collection.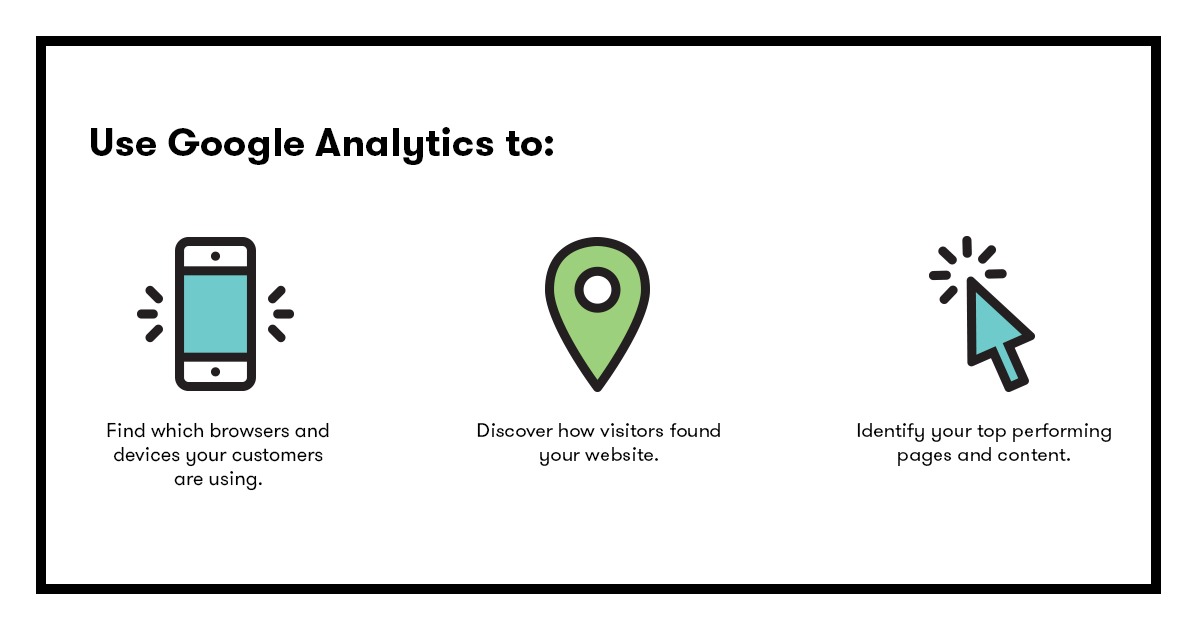 Collecting customer data.
Google Tag Manager.
Tags refer to the codes or fragments of codes that can be used for data collection on your website. Using Tag Manager allows you to consolidate all of your tags in one place and gives you the tools to edit your tags and user permissions. Tag Manager can also help improve your page speed, and simplify workflows when making changes.
Google Surveys.
Google Surveys is a market research tool that allows you to collect insights from people across the web. In return for completing your survey, respondents receive access to preferred content or receive Google Play credits. From the results of your survey you can make informed business decisions, better understand your target audience, and determine the market strength of your brand.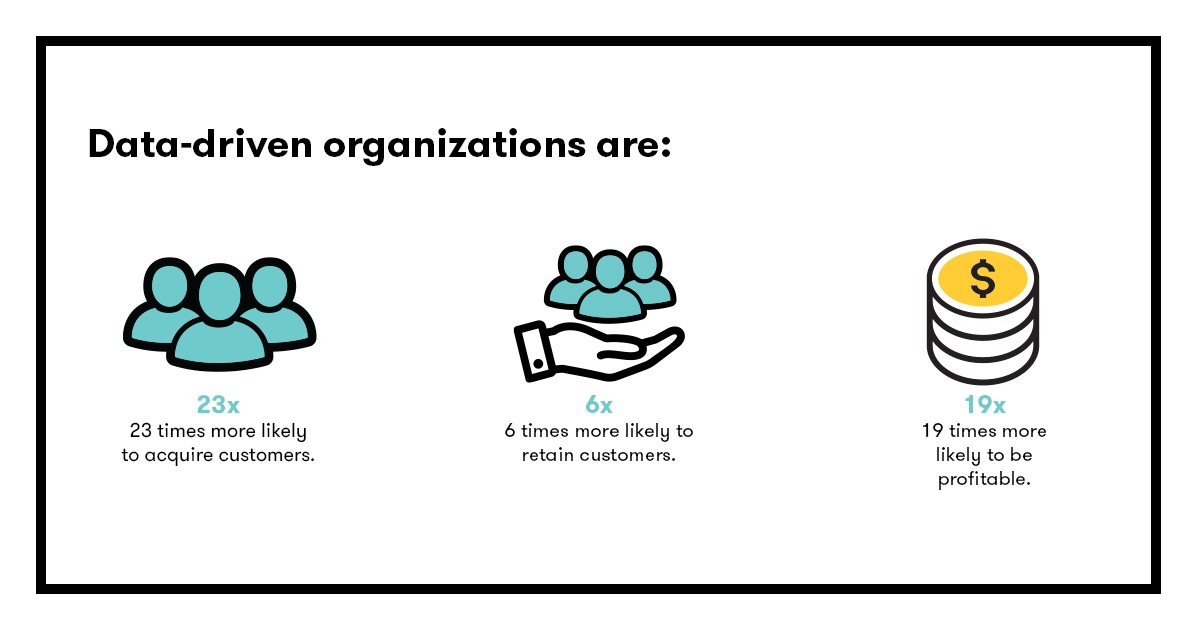 McKinsey Global Institute (https://www.microstrategy.com/us/resources/blog/bi-trends/16-statistics-showing-data-s-influence-on-customer-experience)
If you missed our blog on establishing your online presence in the daunting Google world, we've made it easy for you to get started.
Make sure to watch for our next blog on how to advertise on Google. And as always, if you have any questions or need help setting up your online presence Directwest is always here!