It was in an idea session only a few months ago that someone said they'd love to be on a billboard, and just a few weeks later Directwest's billboards were opened up to the public to do just that.
"With the lack of gatherings over the past year, we thought we had a great opportunity to provide a new way to celebrate birthdays, graduations, anniversaries, and other special occasions and open up a new selling avenue to consumers," said Clayton Zurowski, VP of Revenue Growth & Technology at Directwest.
Like so many things at Directwest, the vision for the new product was brought to life and nurtured by a strong internal team. A core group of developers were assembled to plan and prepare for an easy, online ordering service for new customers. After a few weeks of development effort, Directwest staff surprised their families by using them as test subjects. If you saw these billboards around Regina in early June, that was us testing them out.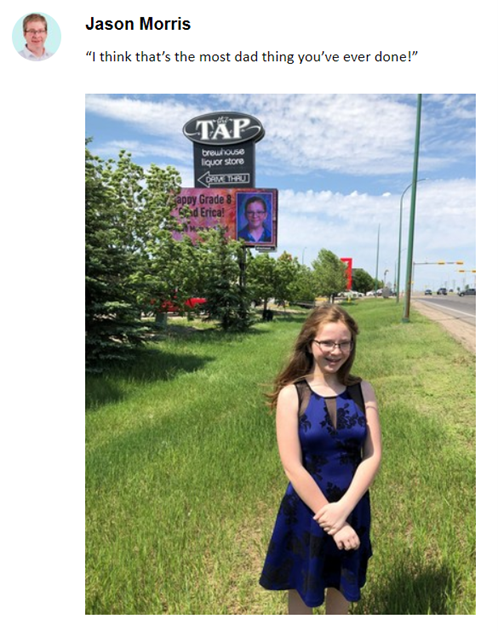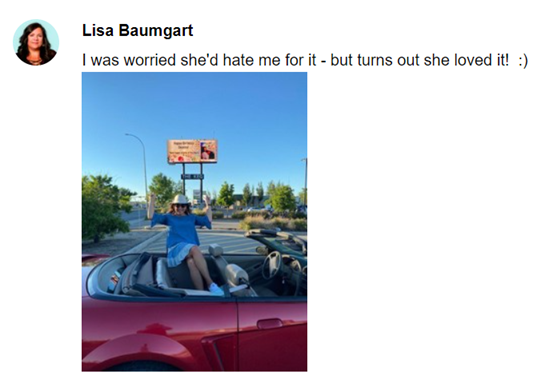 "It generated lots of excitement!" said Zurowski. "We found most people wanted to drive down and get a picture of their loved one under the billboard."
The product officially launched to public orders on June 14 and Directwest's staff helped to share the excitement on social media.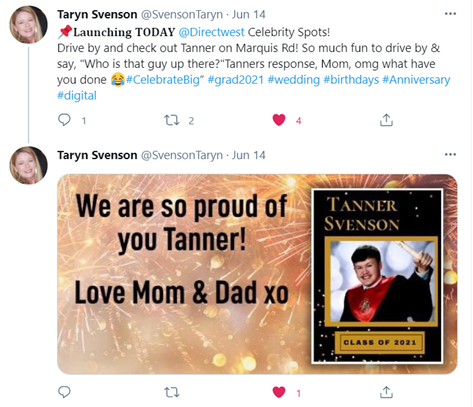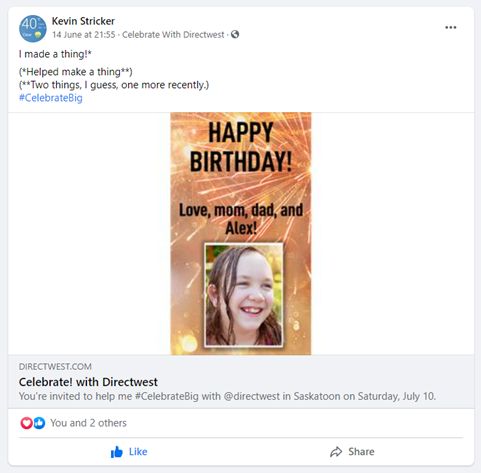 Even the social media ads had a personal Directwest touch. This was our Product Consultant's grandfather.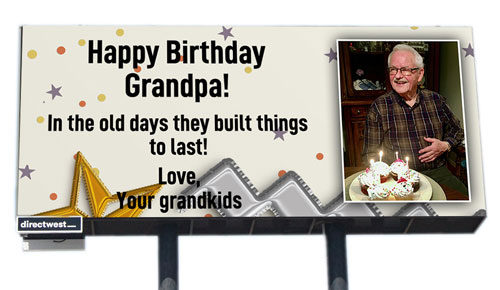 Zurowski has high praise for those involved in the project. "The team really rallied behind this project and created/tested a product that looks and functions great in a very short period of time. They should all be very proud of what they accomplished and the smiles that they will bring to faces all across Saskatchewan."
The launch in June was truly a big moment for the Directwest team, because we had so much fun working together to create it. We're so happy to finally be able to #CelebrateBig with you.


If you're looking for a unique way to celebrate a big occasion, you can visit www.directwest.com/celebrate/ to book space on the boards. The cost for this service is $99 per day and the message will show for six seconds every minute for the entire day.  This product is available on Directwest's digital billboards in Regina, Saskatoon, Prince Albert, Estevan, Weyburn, Moose Jaw, Yorkton and Swift Current.