Your small business is as unique as the products you sell and the services you provide. This means that how you advertise your business to customers (current and future) is also going to be unique. Based on your target market, location, and type of offering, you will require an advertising plan that works for you.
Our passion at Directwest is to help SMB's thrive in this ever changing economy and this includes recommending the "right fit" of advertising products for your business. When an SMB needs an easy way to post and track social media content, we recommend our Social Media Dashboard.
What is a Social Media Dashboard?
Our Social Media Dashboard allows you to manage postings for Facebook, Instagram, LinkedIn, Twitter and Google Business Profile (recently renamed from Google My Business). You can draft, schedule and post text, images and videos to your accounts. The dashboard includes an easy-to-use calendar for planning, a ready to post content library and straightforward reporting. Essentially the dashboard includes everything you need to manage postings, generate new ideas and determine how your posts are performing. We believe this is the "right fit" for many SMBs and here is why.
Everything you need and nothing you don't!
As a business owner, you're busy. You need the right tools and features to post impactful social media content and track your posts performance (think clicks, impressions, engagement). We give you the tools you need to make decisions but don't bog you down with so much data you feel paralyzed. Our Social Media Dashboard is streamlined to include all the functionality you need to have a strong social media presence and nothing you don't.
A picture is worth… your peace of mind.
Here's a sneak peek at the Social Media Dashboard.  
The Overview page on the dashboard allows you a snapshot of the scheduled posts you have coming up, a quick glance at your posts performance the last 30 days and informs you of any customer posts you've received.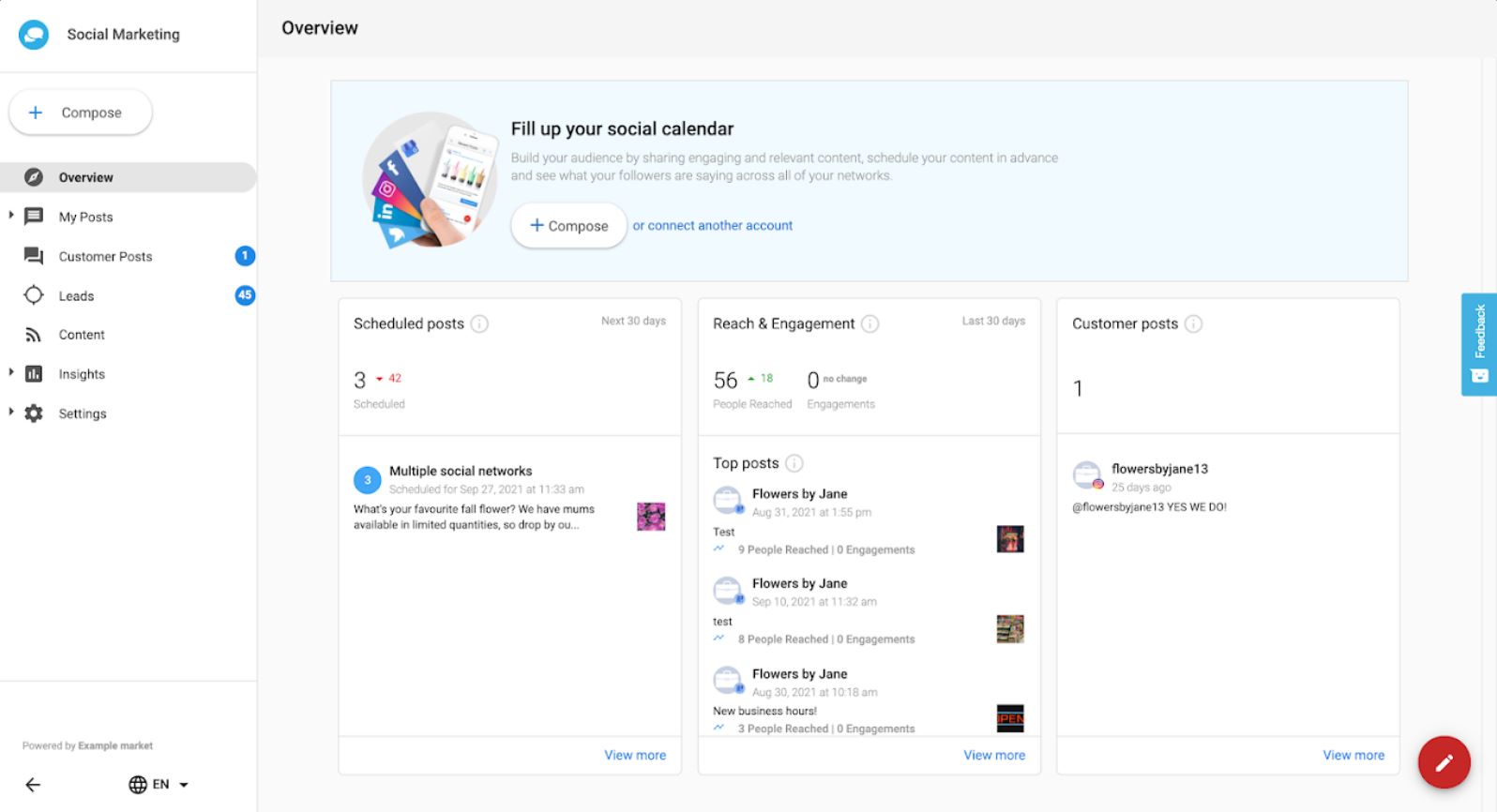 Clicking into the Compose section of the dashboard you can draft, edit and preview your post. This is also where you will schedule when you want your posts to appear on our social channel.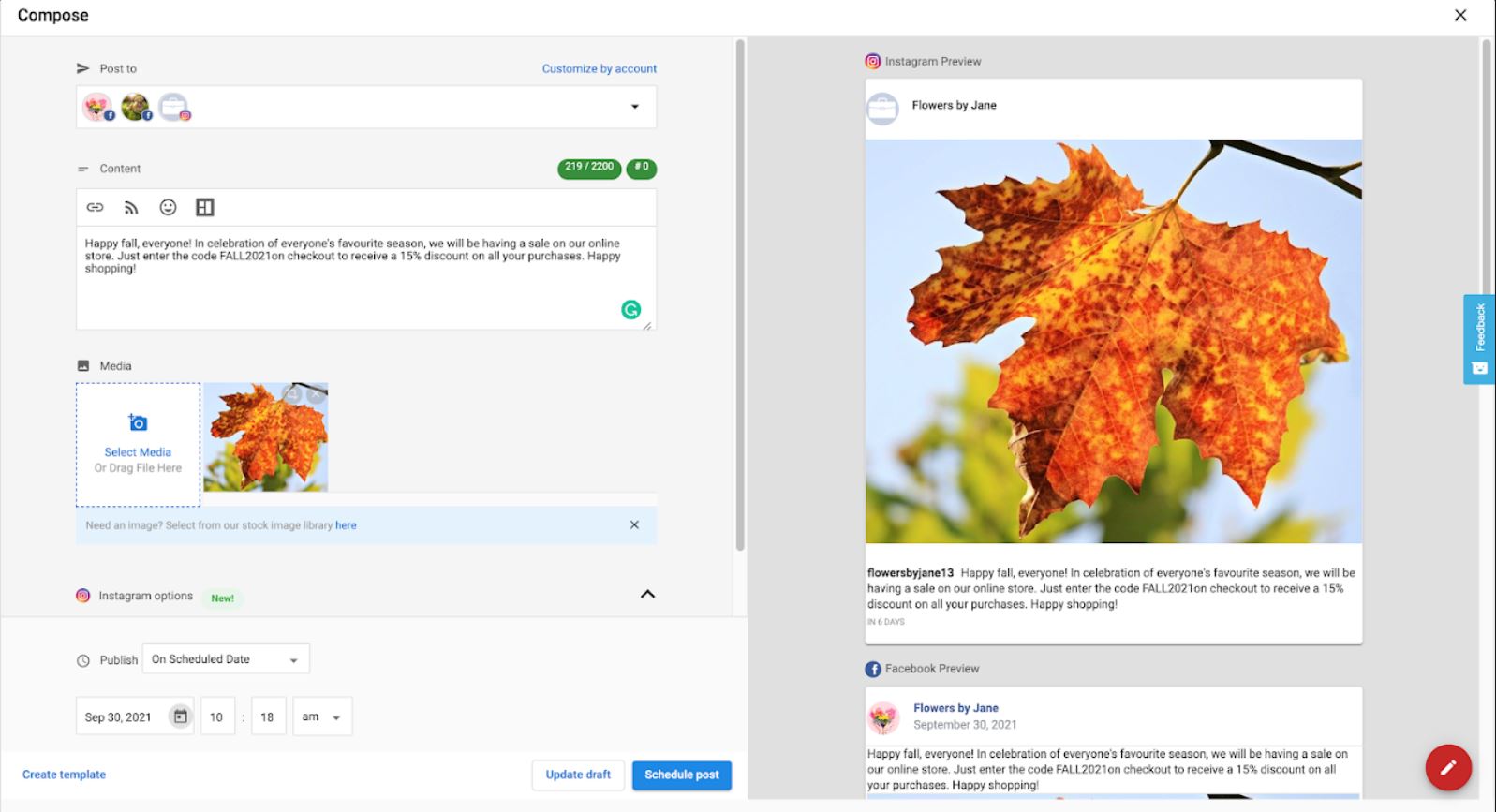 Clicking into the Calendar section of the dashboard you can see all the posts you've completed as well as the scheduled ones. Each social media channel is easily identifiable with the brand's logo.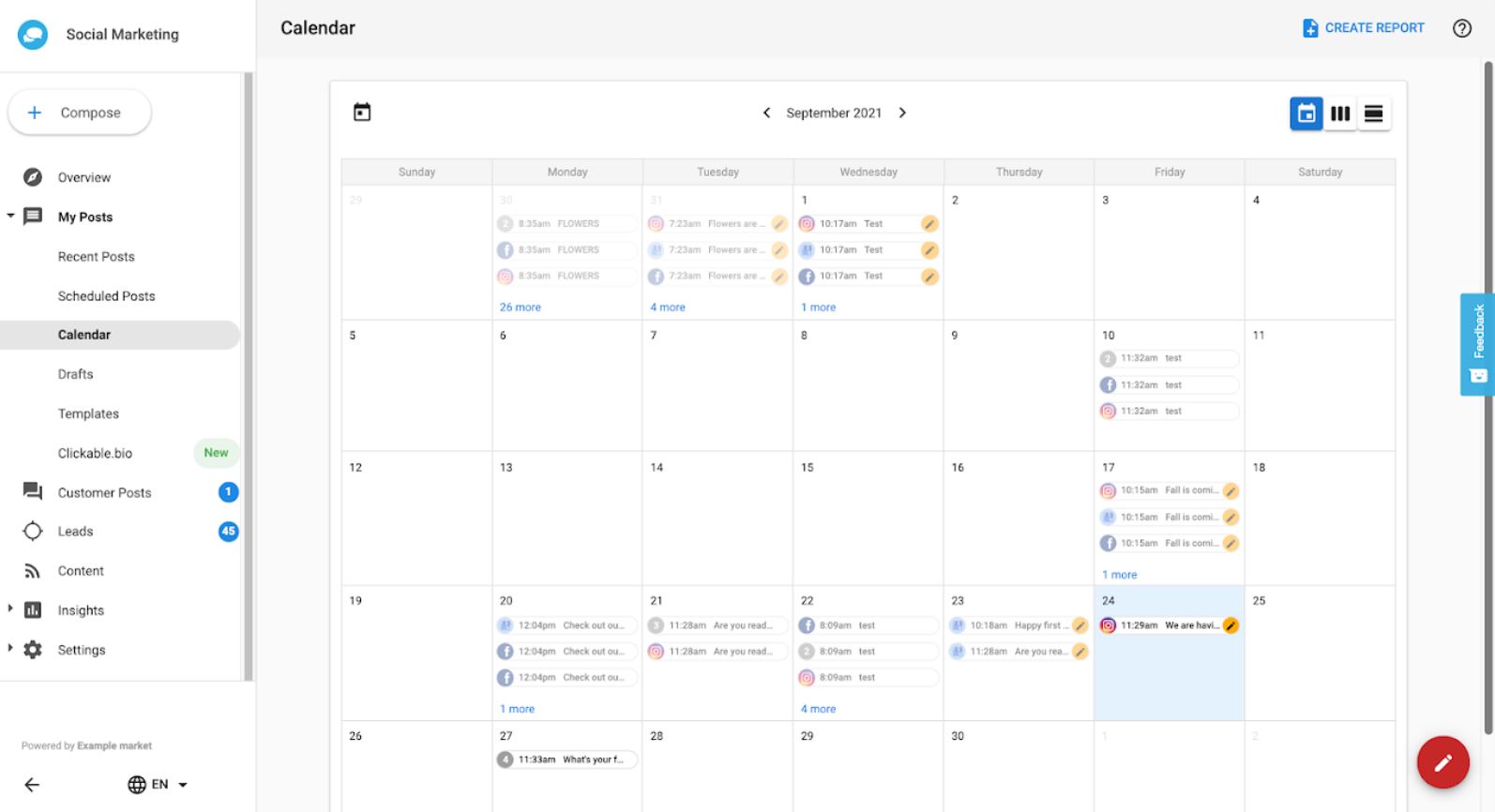 Having a social media presence is table stakes for most businesses these days. If you need an easy way to start or a better way to continue being active on social media reach out to us today. We are always here to help!
– Sarah Elchuk is a Product Consultant on the Revenue Growth Team.