Have you seen a social media ad for something you just searched or talked about?
I know, it's a little weird and yes, it's happening for a reason.
When you sign up for a social media account, you are in fact agreeing to let the platform show you ads relevant to your online interests and behaviours.
This is okay! You don't need to go off the grid like Ron Swanson and take a hammer to your devices. You can if you want, but it's 2022; you'll need your phone.
Now that we've all had a chance to calm down, I can show you how your business can use social media to show ads to the right people at the right time.
Let's say you own a pizza shop with a website where customers can order pies online. We can find people who have shown an interest in pizza, ordered pizza online or have been near a pizza store recently.
Again, don't take a hammer to your devices! This targeting is done anonymously. Nobody will know John Smith from Moose Jaw ordered a pizza on October 5, 2022.
All these platforms are doing is using your past interests and behaviours to provide a better experience for you. The bonus is social media helps local Saskatchewan businesses stand out in a competitive online landscape.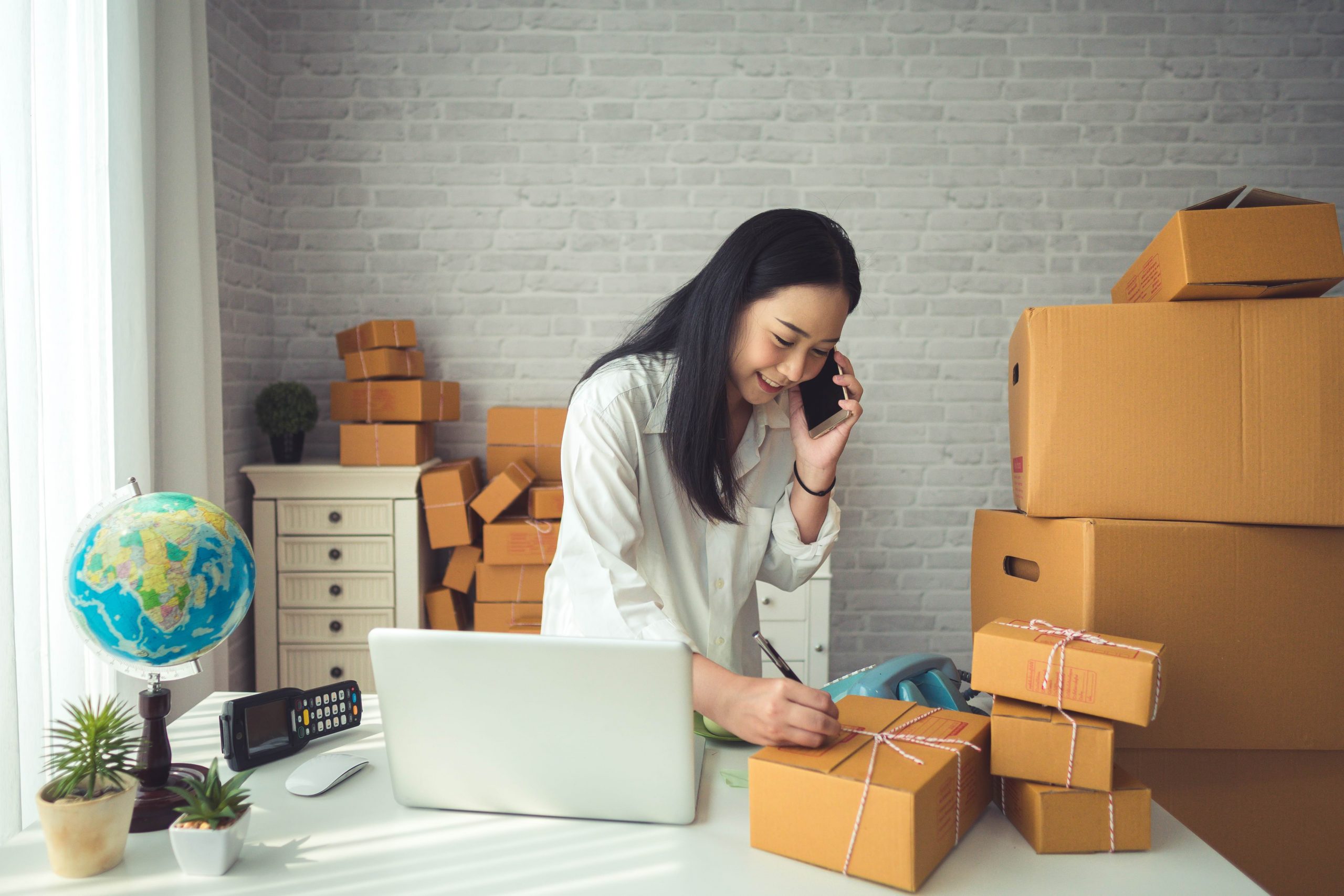 To make a business stand out, we must understand what makes them unique and who their target audience is. It might sound cliché, but the the 5 Ws and H are a slam dunk each time. This is the:
WHO is your target market or ideal customer?
WHAT is the challenge you're facing? What do you want to promote or sell more of?
WHEN are you wanting to run ads?
WHERE is your market?
WHY do you need to advertise?
HOW are we going to solve the problem or challenge you're facing?
Once we've discovered the answers to these questions, we can get to work.
As part of the Search Marketing team at Directwest, we believe past performance is the best indicator for future performance. This is the base of every successful digital marketing campaign.
I will use a topical example here. Let's say I'm recommending Facebook ads to compliment a Google Search campaign for a plumbing and heating business. The client has decided they want to promote their furnace install and maintenance services throughout the winter.
This is an effective winter strategy in Saskatchewan where a furnace is a necessity. Even the people wearing shorts on a minus 40-degree February day will need heating at some point, whether they choose to admit it publicly or not.
When a business trusts us to produce new customers for them, we don't take it lightly. We have so much data available to find valuable sales leads for our clients. It is our responsibility to use it to help Saskatchewan entrepreneurs thrive.
Facebook Ads provide extensive metrics to measure the success of a campaign. You can measure how the ad performed in different age groups, genders, locations, times of day, devices, etc.
Here's a pie chart from one of our recent plumbing and heating Facebook Ads measuring age groups.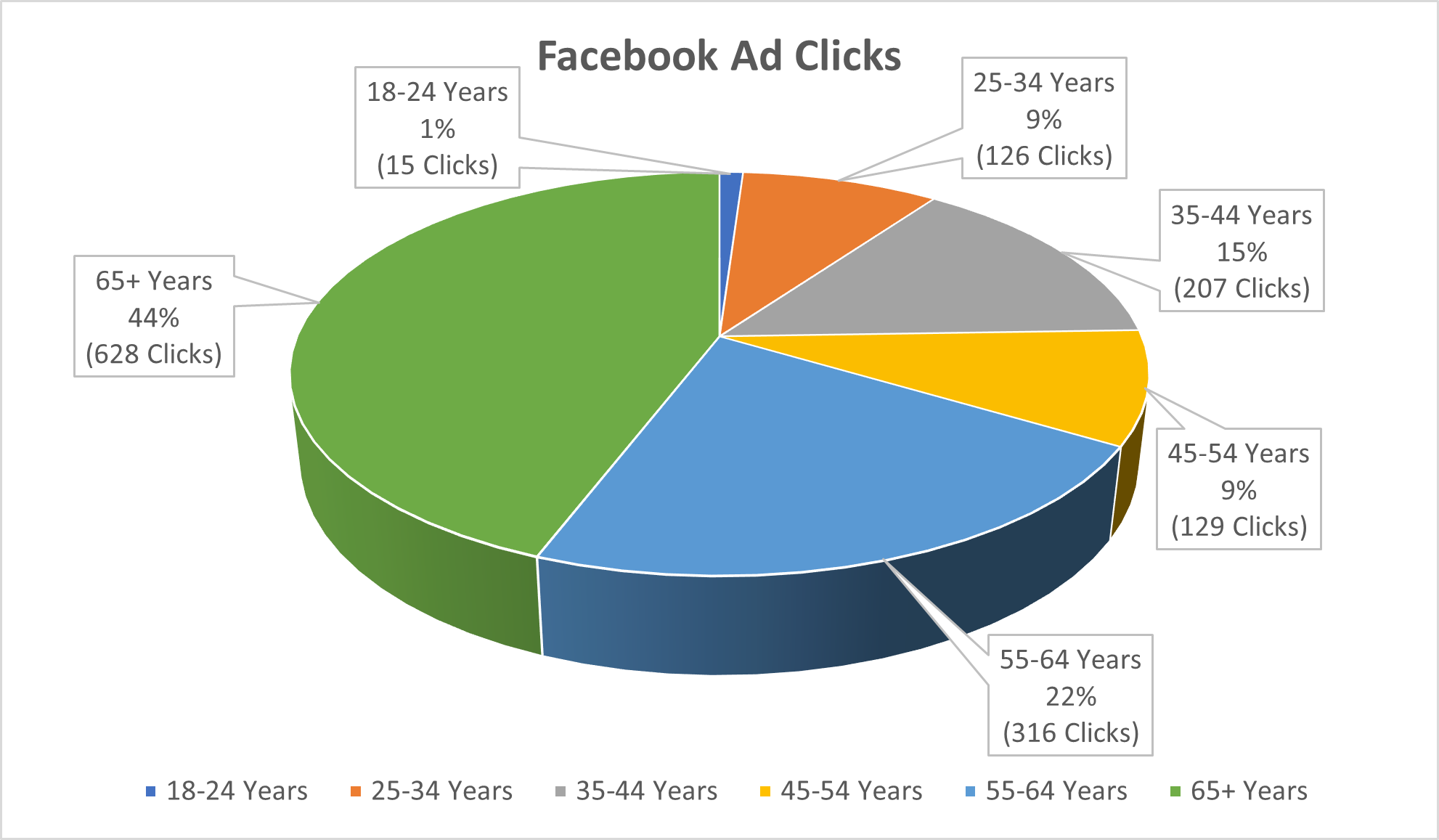 The data tells me the ads should be targeted to customers 25 years or older, but as mentioned earlier, we can't trust only this to make that decision. We need more data… You can never have too much data.
Equally as important as using analytics to reach the right audience is discovering an effective way for potential customers to contact you. Plumbing and heating is top of the list for emergency maintenance services in the winter.
Facebook has thought about this and introduced a direct phone call option for Facebook ads.
Realistically, if someone's basement is flooding or their bathroom pipes have burst, they're going to grab a bucket and quickly Google a plumber. Facebook probably won't make an appearance during that kind of crisis unless they want to capture the moment with a witty caption.
But if you can enhance your brand awareness on Facebook and get a bunch of calls from new customers along the way, why not use it?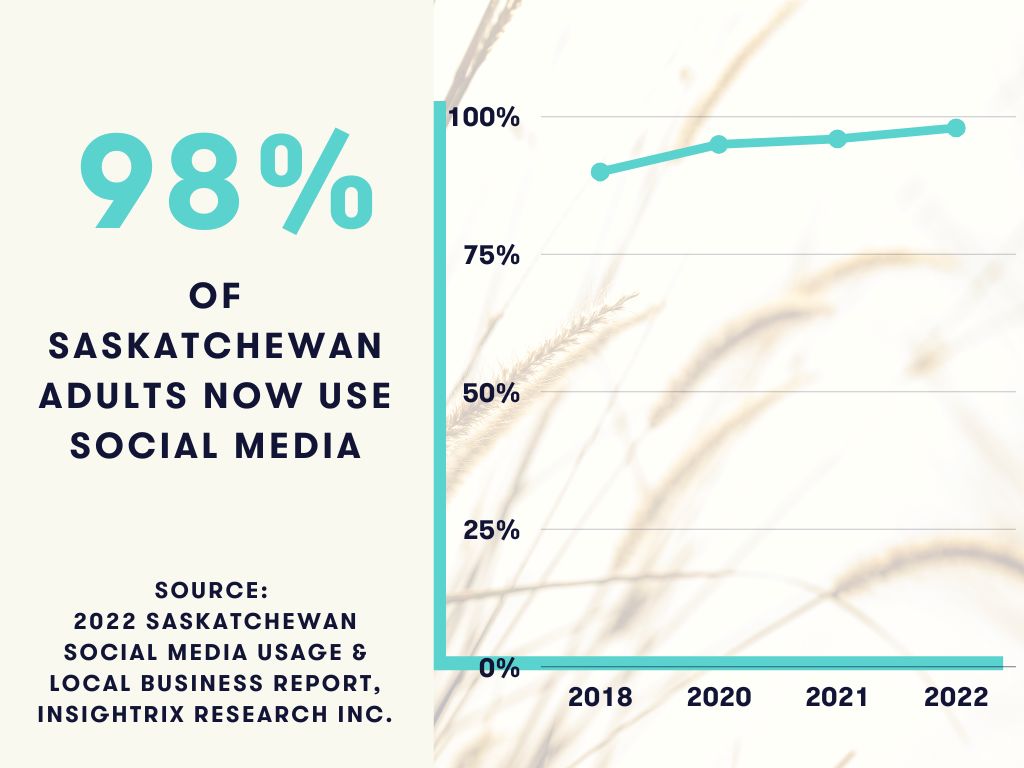 It seems like everyday Mark Zuckerberg and his rivals find new ways to help businesses thrive on their platforms. The climb over the past couple of years has been exciting for us digital marketing nerds and I can't wait to share their innovations with Saskatchewan entrepreneurs going forward.
Scott Brown is a Search Marketing Specialist on the Revenue Growth Team at Directwest.