Facebook is a household name. Even if you don't have a personal Facebook account you know what it is or have heard the term. The popularity of this social media platform makes it the perfect spot for a business to advertise their products, services and brand.
A Facebook post appears in the stream of information a person reads, also known as their newsfeed. For a potential customer to see your posts in their newsfeed, your business must be "followed". Someone may follow your business because they are interested in the products/services, knowledge about the brand, or to learn about promos/sales/discounts.
Ads are a bit different. You can target your ad to a certain demographic and/or location and assign a budget amount to each ad. This means that if a person follows your business they may see your ad, but those who have been targeted will also have the opportunity to see your ad.
The reason Facebook Advertising is so effective, is that the targeting abilities allow you to focus your ads on new people who you've identified have an interest in buying your products/services and at the same time, people who are already invested in your business see the ads as they scroll through their newsfeed. Having your ad reach the right audience is half the battle!
We've compiled a list of the top 5 benefits your business can reap by using Facebook Advertising.
Increase Brand Awareness

Facebook has targeted audiences that include your current and potential customers. No matter who your target market is, if they are on Facebook, you can reach them.
Reach Your Target Audience

The targeting options on Facebook allow for targeting by age, gender, location, interests and even behavior of the customers your business is trying to reach. This provides you with the opportunity to create specific ads to defined target markets.
Increase Lead Generation and Customers

Facebook Advertising allows you to set up web click campaigns that send your targeted audience directly to your landing page or website. The landing page can include contact information, a special promotion, or a form where you can capture the customer's email as a lead for your business.
Reach Your Mobile Audience

Mobile ads allow you to connect with people when they are active and engaged on their mobile device. Since the ads are placed in the news feed, they're more likely to see your ads and take action.
Track Performance

Facebook ads are measurable. You can capture valuable metrics to measure the success of your ad.  They can also show you any gaps that exist and how you can narrow these.
If you feel overwhelmed or aren't sure where to start, you are not alone. Many business owners don't have the time to manage their Facebook ads or need help navigating the world of digital advertising.
At Directwest, we have a Facebook advertising product that will build brand awareness and generate leads by putting your ads in front of the people who are looking for products and services that you offer. We will help you through the entire process from ad creation and set-up to posting and targeting strategy. We will also ensure you have the reporting information you need to make the right decisions for your business. Reach out today to start Facebook Advertising!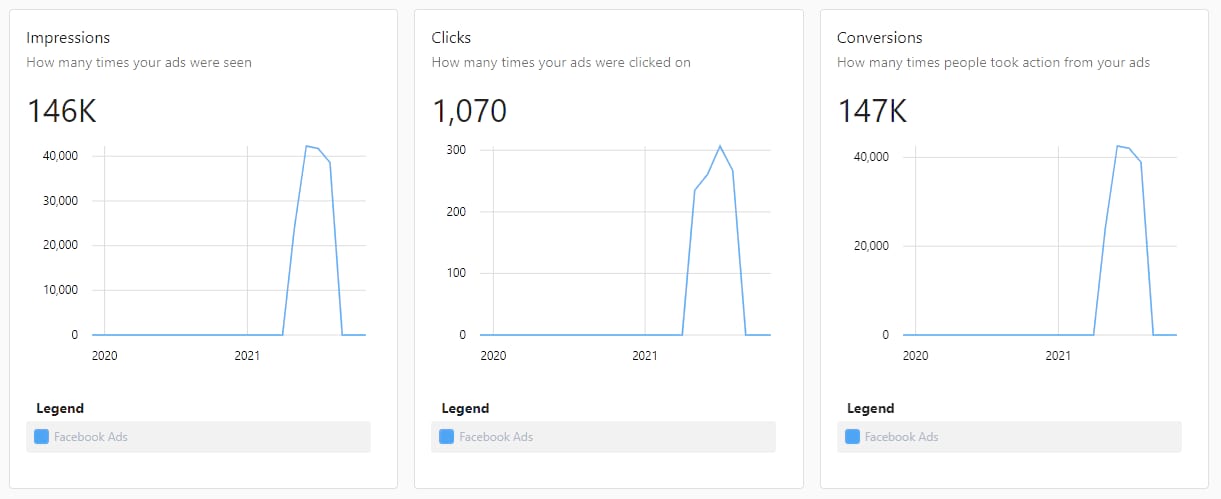 ---
Sarah Elchuk is a Product Consultant on the Revenue Growth Team at Directwest.